Livelihood Support For Vulnerable Communities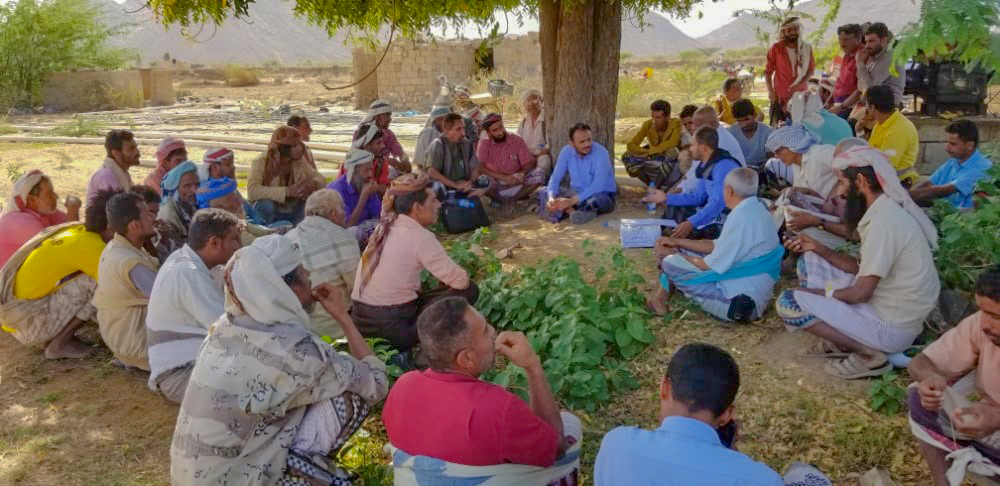 The conflict in Yemen has led to a deterioration of the humanitarian situation and has become catastrophic at all levels, and the estimated poverty rate increased from 35% in 2006 to 85% in 2017 of the total population estimated at 26 million, according to United Nations reports, more than 50% of whom are children. Suffering from severe malnutrition. According to WHO reports, 14.9 million of them lack basic health care, including 8.8 million of them living in areas with severe shortages of basic services. According to the reports of the United Nations High Commissioner for Refugees, approximately 2.2 million of them are internally displaced in the country who left their main jobs (agriculture - livestock raising - hunting and other main sources of income ....) and rushed to internal displacement, and of these displaced about 25% are trying to return to their homes, and this displacement and return negatively affects the societies with the absence of job stability, which led to the high unemployment rate in all age groups from the various Yemeni governorates. With the increase in poverty, displacement, unemployment, the deterioration of food security, the lack of income sources, the decline in the role of the public sector, its low level, and the suspension of services, the pressure on the private sector and the citizen has become greater.
It was necessary for the intervention of organizations supporting the affected Yemeni families, and from this standpoint, the livelihoods restoration project aims to mitigate the impact of the current situation on families and local communities by contributing to achieving food security, restoring livelihoods, providing job opportunities for the unemployed, and re-providing basic services through supporting families. Agricultural, livestock breeder and hunter community. Given the recent repercussions of the declaration of the Covid 19 pandemic as a global epidemic and its spread in the governorate of Aden and its environs, it was imperative to continue supporting local communities in obtaining a decent source of livelihood while adhering to preventive methods in order to preserve their safety and the safety of their families and society, and taking into account the implementation of project activities in accordance with prevention standards.

- Contribute to Improving livelihood for the beneficiary households
- Increase Proceeds for the beneficiary households.
- Increase productivity and diversify products for the beneficiary households
- Provide services and products to the targeted community
- Contributing in building and developing the local market
- Raise awareness among the beneficiaries on Covid 19 precautionary measures