Wednesday, 16 December, 2020
Ali Fadhl Ali Abba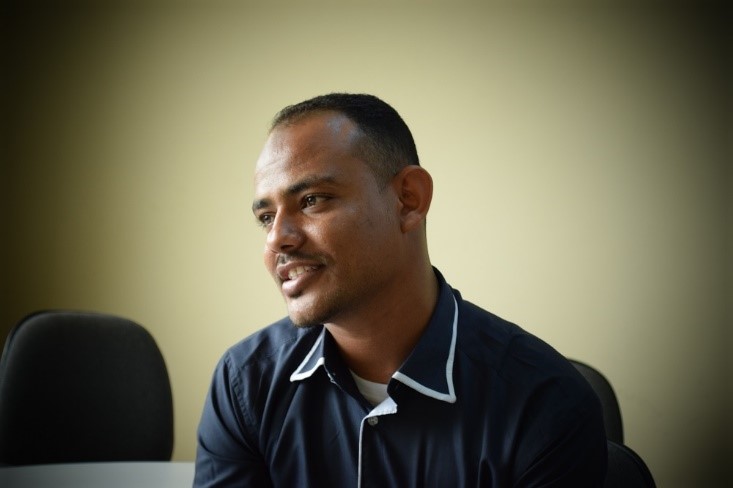 Ali graduated from the Community College of Medical Sciences in 2011, and had a dream to provide a vital project for his region Al-Wahat) began to seriously consider joining the district hospital in the laboratory department.
As a result of the scarcity of jobs, I had to work as a volunteer for a year. During my work, I noticed many mistakes in the procedures of implementing the tests, which leads to the appearance of wrong results and patients have to travel to the city of Aden for the re-examination.
I had the idea of opening a special laboratory to provide medical services to the people of the area, but I did not know where to start. I joined the KAB 2013 course and learned many skills that later helped me make the decision that changed my life. I learned from KAB how to study the external environment of the project and take advantage of the opportunities as well as managing a family loan.
After the course, I decided to open the lab and I started to start the project. I took a family loan and processed the lab. I decided to offer my services differently and to satisfy my customers and market for my services to the people of the area in new ways.
I made good profits and then I invested the profits in another project.
The idea of the second project was an institute specializing in administrative and computer courses. The youth of the region had to travel to the city to study.
My successful experiences were the result of the skills I learned from KAB, especially as it strengthened my own confidence and made me more capable of properly calculating risks.