Wednesday, 16 December, 2020
Translation is an Idea!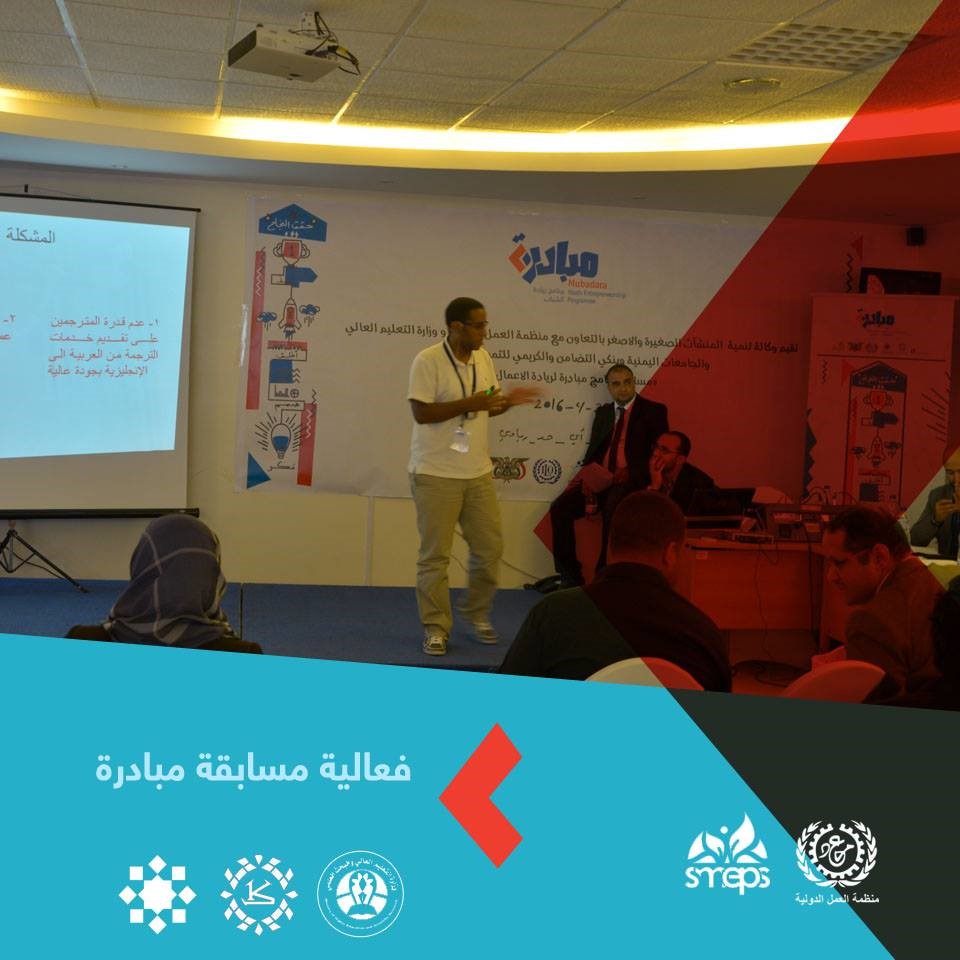 Yasser Mohammed Abdullah is 27 years old, he studied languages at the University of Science and Technology in Sana'a. Yasser joined Mubadara program in the year of his graduation in 2014. Yasser gained a lot of skills in project management and preparation of plans.
Yasser always thought that making the right decision is the hardest thing to do, this totally changed when he enrolled in Mubadara, he said for him the best thing he learned from it was making the right decision. Yasser helped one of his friends prepare a plan for an advertising company and used an entrepreneurial approach.
He also prepared a plan for his own project in the commercial services sector. Yasser project was a translation store. He named "Darriers for Translation". Darrirers was established in 2017 and still exists to date.
Mubadara funded him with $ 5,000 to encourage him in his businesses. He has number of 2 customers a day submitting documents that needs to be translated. He has a total monthly revenue is 100,000 riyals and a net profit of 80.000 riyals. He works throughout the year with one official employee with an average monthly salary of 80.000 riyals.