Wednesday, 06 January, 2021
A Turning Point in My Life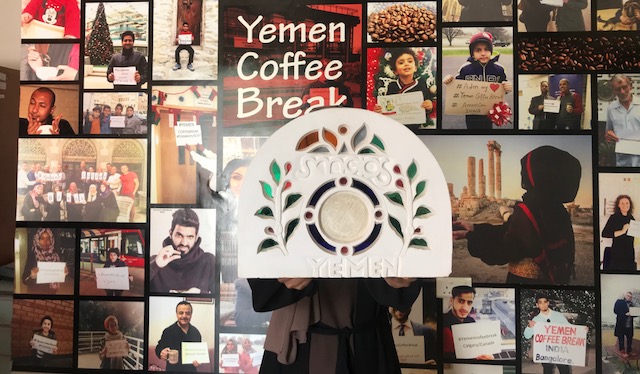 SMEPS was a turning point in my life, you might ask what is SMEPS? SMEPS is an organization, a subsidiary of SFD that aims to build resilient businesses by developing and facilitating private sectors focusing on small & medium enterprises helping them to survive during the conflict, leading their business to continue effectively and efficiently no matter how the situation is, thus providing more job opportunities for unemployed.
Recently, I had an internship at SMEPS for almost 5 months, during this time I was able to understand SMEPS culture and know how different it is from other organizations. Fortunately, I have had the chance to go deeply into its work environment, employees, beneficiaries and their field consultants. I knew how they are working hard to provide needed assistant and support to beneficiaries raising their livelihood and income. Creating jobs to people means returning hope especially during conflicts. Employees at SMEPS share a common vision of being part of creating a positive change. How? Coming to work every day with that thought in mind helps in making it happen. Managers at SMPES are different, following the open door policy and being true leaders. At SMEPS mistakes does not mean trouble. It means you are now learning a new lesson. I am going to share a lesson of my own. During my learning cycle of writing reports, I wrote a report of 17 pages. At first, I thought the report was the best I have written! I submitted the report to the manager, and realized it was not the best report. This was the day where I learned how to write a report and actually make it the best. Reports are not powerful with adding too many words, it could include a lot less words and more power. I took advices, summarized, analyzed and did my studying to come back with a 9 pages report that I can proudly say is powerful and to the point. I may define analyzing as, describing less and explaining more on what is happening, what is the change, and what is beyond that change, showing the lessons we are learning. Being able to write reports in this way, I feel a lot stronger now and I feel I did add lot of value to SMEPS.
Line managers and project officers on the other hand contribute a lot in making tasks easier. Providing me for example with needed information, or sharing impact stories with me. SMEPS functions same way in the field. Field consultants listens to beneficiaries' opinions, problems, and find solutions for them. They follow-up with their beneficiaries continuously to assess their level of satisfaction about the project and figuring out the great impact on their lives. I also was able to notice how all their beneficiaries life have changed significantly, seeing their happiness and tears too while they are describing the huge positive impact on their life. SMEPS staff including all employees and consultants is helping the community survive, develop, and sustain thereby reducing the economic effects on Yemen.
SMEPS culture and work environment has changed my perceptions and opened my eyes to the importance of business development and its positive change on others' lives. I have seen the passion of work in all SMEPS staff, seeking a better livelihood and reviving Yemen's economy. SMEPS encouraged me to work hard seeking a dignified life for all people. Throughout my internship at SMEPS, I had met such great leaders, managers and colleagues that have taught me different lessons and helped me in developing myself continuously.
As For me SMEPS was a starting point to build my career life and strengthen my confidence and networking with others. Indeed, all the knowledge I learned and experiences I had were highly beneficial for me, thus I am very fortunate for having the greatest opportunity of taking this chance at SMEPS. When my internship was over, a "Project Reporter" vacancy was available, and I applied. The interview was so challenging but I made it. I am now officially working as Project Reporter officer adding more skills to what I already had and developing my capabilities. It's a big responsibility being in charge of writing reports on all SMEPS great projects, presenting their projects outcomes and successful results on the beneficiaries, community and Yemen's economy, so inshallah I gonna do it.
Proud of being a SMEPSer