Tuesday, 05 January, 2021
A Better Life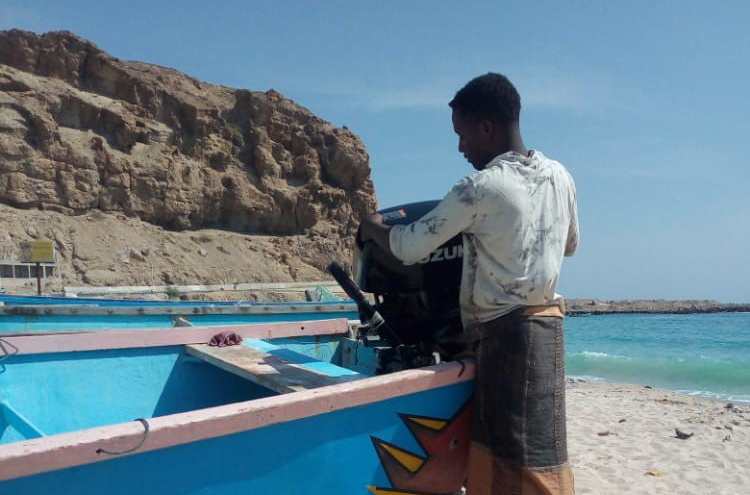 That was his daily life until he joined the Emergency Resilience Grant project – Fisheries Sector. After he was selected as a consultant, Saeed traveled to Al-Sheher city in Hadhramout and lived there for months when he received training on the use of modern fishing technologies, such as, GPS and fish finders, as well as training on boat engine maintenance and safe handling of fish.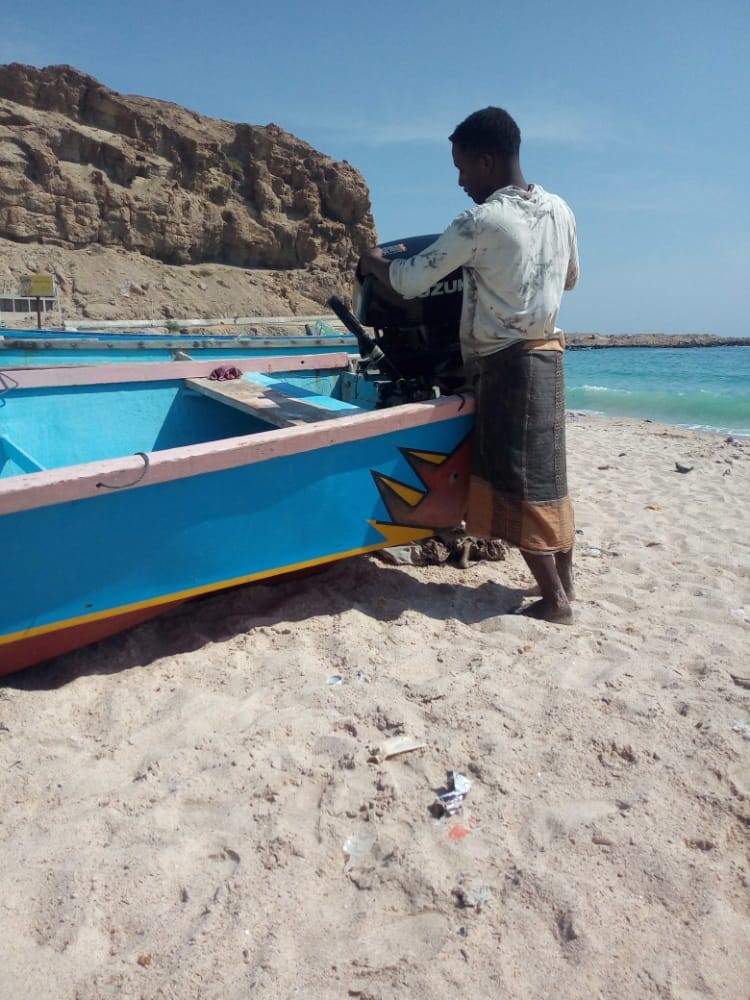 After finishing the training course, he started a field practice to teach the acquired skills to the fishermen in Al-Sheher. Sharing his knowledge, Saeed mentored 16 fishermen. The new skills were clearly reflected as positive behavioral changes in their daily work. By learning how to use modern technologies and fish finders and how to safely handle their fish products, the fishermen now reduced the hours, costs, and risks of their daily fishing trips, while maintaining their boats and securing their assets.
Today, Saeed is more than just a certified fish specialist who provides technical advice when needed, he also supervises the fishermen, and evaluates their work. He reports details like travel distance, costs, working hours, jobs created, fish quantities and types, sales, and marketing techniques.
Saeed has to know many fishermen in Hadhramout, which has built his network and has returned to his home village with more knowledge and experience that he can now teach to the local fishermen in his community. In addition to that, he was able to buy an engine and rented a boat. He taught his younger brother fishing skills, and now their family has a new, more stable, source of income for the days to come.